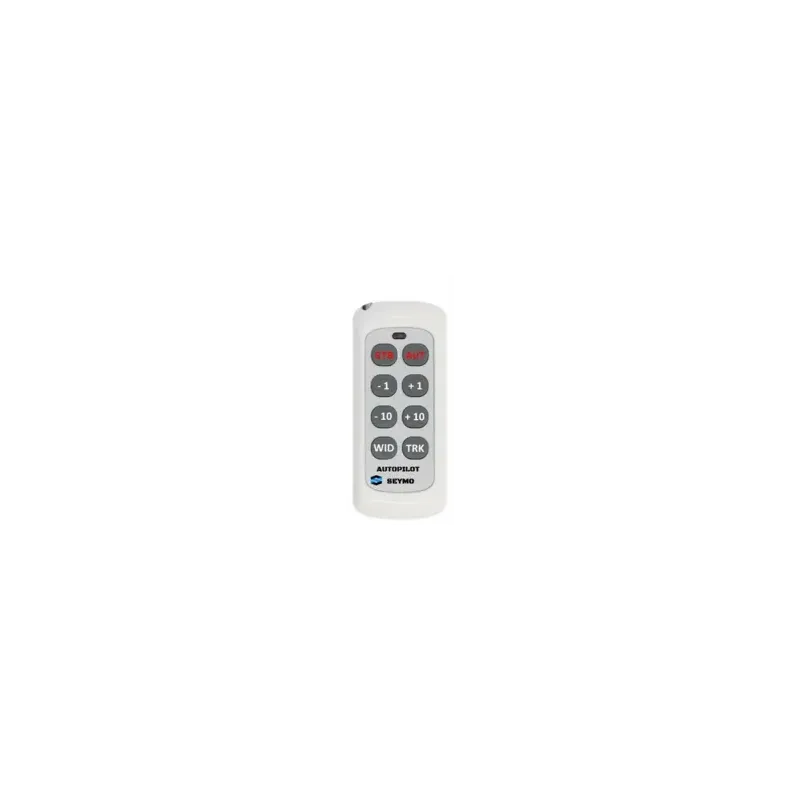  
Remote control for Raymarine
Security policy (SSL visitor security of our website)
Shipping Policy (fast and secure)
Return Policy (within 14 days of receipt)

S100 Wireless Seatalk
SmartController
Description:
ST300 wireless wireless control, for any Raymarine SeaTalk autopilot, is installed below deck and allows us to control the pilot from anywhere on the boat from bow to stern, or from inside.
Easy operation 8 buttons with heading functions for autopilot control.
Android app to control all functions from the phone.
Operation: pressing AUTO will make the following functions available.

Functions:
•AUTO
•STANDBY
•-1
•-10
•+1
•+10
•TRACK
•WIND VANE
•AUTOSTACK PORT (Automatic port tack)
•AUTOSTACK STARBOARD (Automatic starboard Tack)
Wireless remote control:
Compact and very light

Includes a waterproof case, for maximum protection of the control:
reduced dimensions
submersible to more than 1 meter,
floats so you can regain control if you fall into the water,
Adjustable neck strap.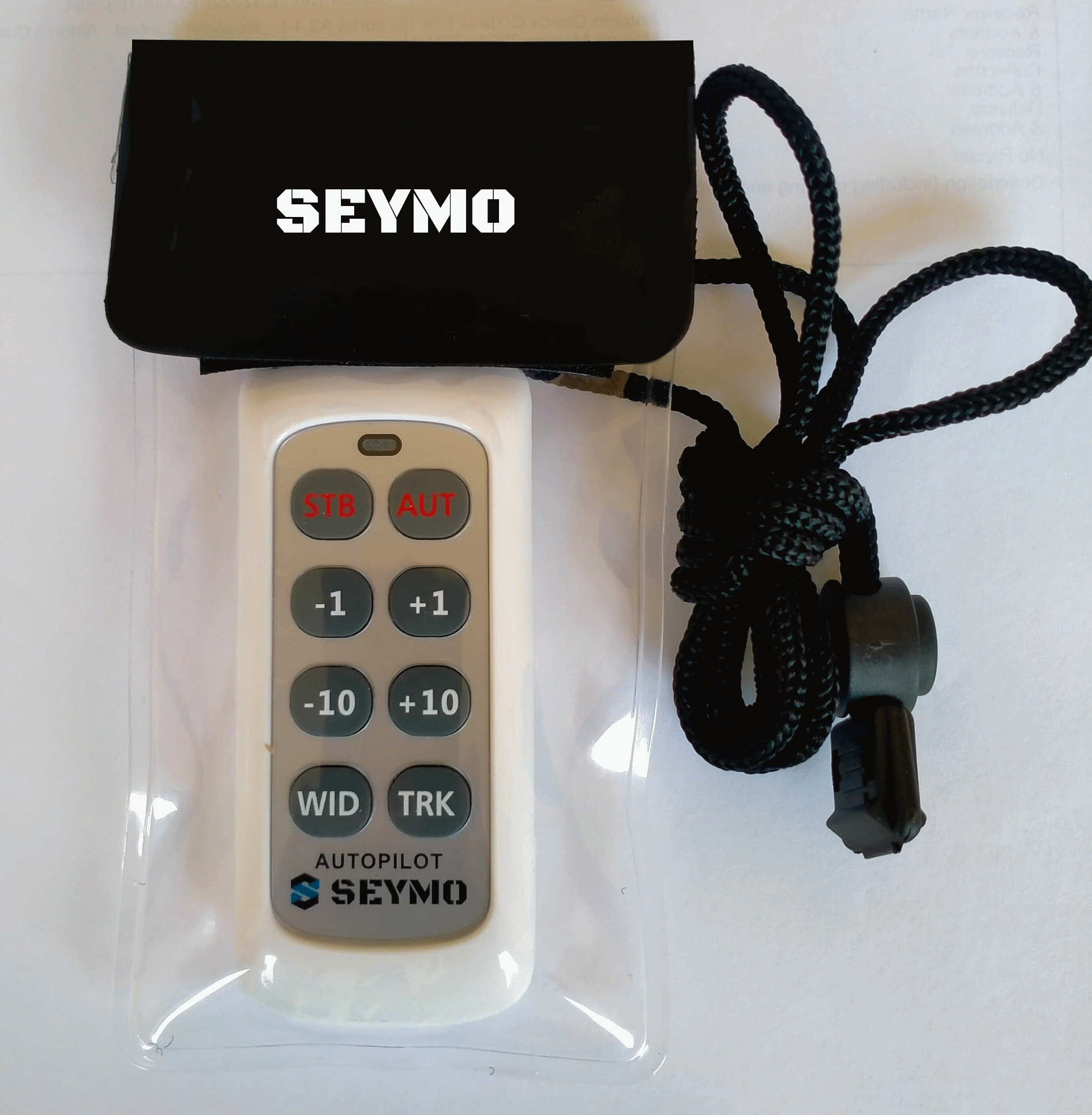 Raymarine compatible pilots:
Compatible with all Raymarine pilots with Seatalk bus
If you have any of these control units or any of the course computers on this list, the remote will work just fine.
control units:
ST4000+

ST5000+

ST6000

ST6000+

ST6001+

ST6002

ST6002+

ST7000+

ST7001+

ST7002+

ST8001+

ST8002+

RayPilot 650

Cane pilots:

ST1000

ST1000+

ST2000

ST2000+

Older pilots:

ST3000

ST4000

ST5000

ST6000

ST7000

Autohelm Sport pilot

Autohelm Sport pilot +

 

Most recent drivers:

Type 100

Type 300

Type 150

Type 400

S1000

Sport pilot

sport pilot +

Smartpilot: S1,S1G,S2,S2G,S3,S3G

SPX5

SPX10 

SPX30

SPX40

Evolution: con adaptador no incluido(Review Seymo installation manual)

EV100, 200, 300 & 400, ACU 100,200,300,400



Features:
Control box:
Dimensions: 69x28x30mm.
Consumption 20ma.
Three Seatalk cables connection.
No configuration, Plug-and-Play
Remote control:
Up to 50m.
Dimensions: 90x35x15 mm.
Weight 38 grams including battery.
No configuration, Plug-and-Play ("Push and play")
Unique code among more than 600,000 combinations.
1x 23A battery (not included).


Demonstrative video



Android APP:


Bluetooth remote control from mobile phone range limited to 15 meters
approximately.









Included:
Control box
Prewired
3 pins connection
A waterproof cover
1, 2 or 3 remote controls according to choice,
Installation manual
MORE INFORMATION in the tabs (DOCUMENTATION), (COMPATIBLE DRIVERS), (VIDEOS) found at the beginning of the description.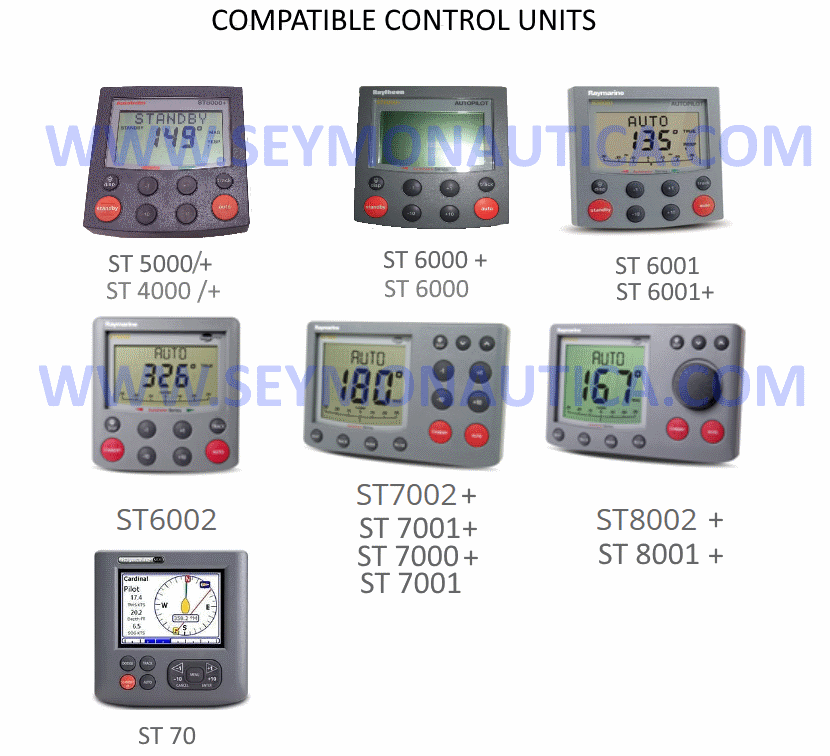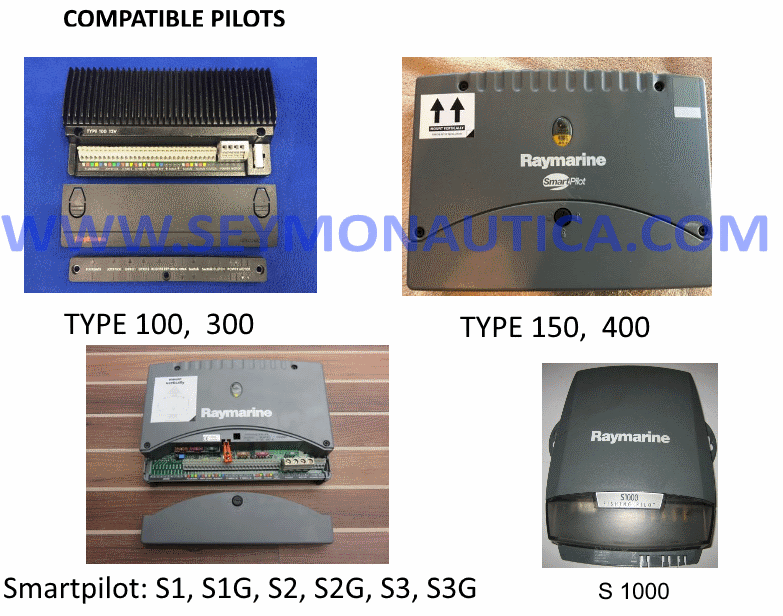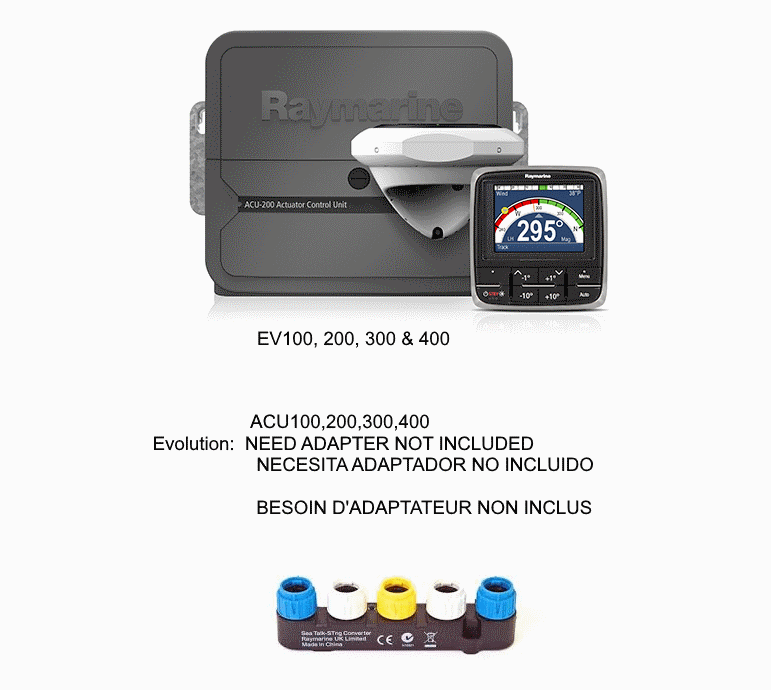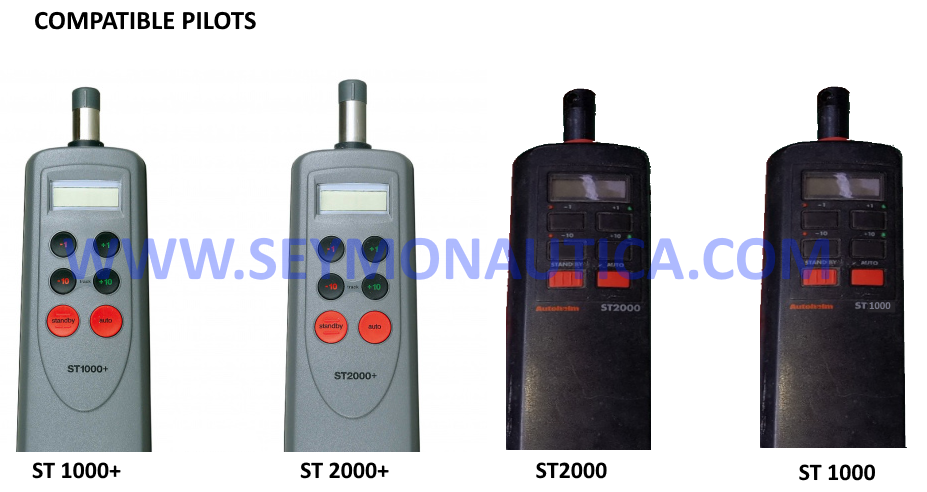 You might also like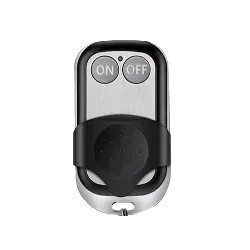 Customers who bought this product also bought: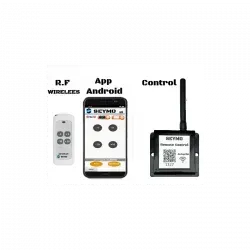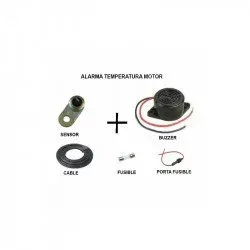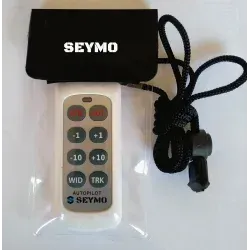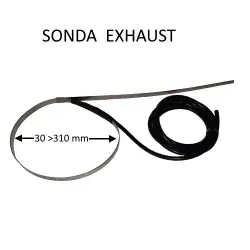 2 other products in the same category: